Nigerian singer, Sean Tizzle is set to unlock his new EP titled 'Where You Been' and he has also revealed the tracklist on the EP.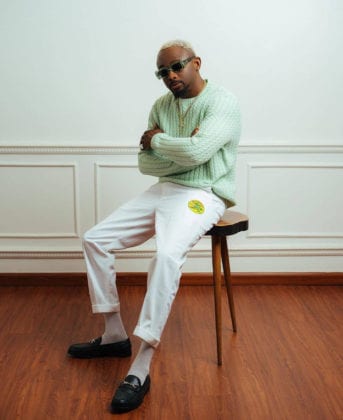 Sean Tizzle took to his Instagram page on the 10th of February 2021 to reveal the tracklist and featured act on the upcoming EP. From the details on his Instagram post, music legend, Wyclef Jean is the only featured artiste on the EP and the project is expected to drop on the 14th of February 2021. He also thanked everyone who worked alongside him on the project. He wrote;
"TRACK LIST & CREDITS #SeanTizzleWyb !
FEB 14TH🌹NEW WAVE !!
S/O to @wyclefjean Speechless🙌

S/O to @finitoszn Thanks for Track 1 &4 !
"coke bottle & know me" you defined music on those tracks !!! GOD bless you.

S/O to @stephkeyzz watch out for this young chap peeps !!! Thanks for Track 2 "FOR ME" ft Wyclef Jean you're a young Legend God Bless you.

S/O to @deratheboy @beatssbyko hmmmm CHARGIE ! International sound !! Both of ya are Geniuses !God bless you.

S/O to @sarahtobi._ for the INTRO-I LOVE !
God Bless you ❤️

S/O to @Officialtimijay For the mixing&mastering pure clear sounds !!!
God bless you

S/O to @headsmusic for the incoming journey God bless you 🙏

S/O to @lastcardmgmt🤞🏾God bless you for the whole execution!FAMILY !

GBEDU TI DE DE DE ! #FEB14th🌹

TIZZLE say so ⚡️"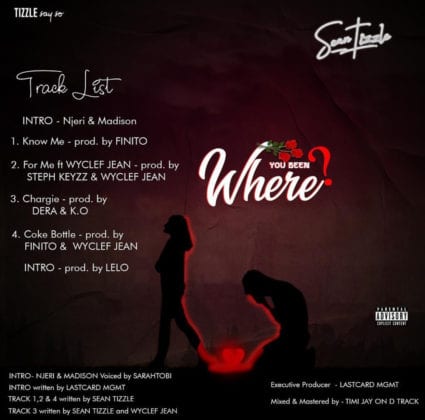 The EP consists of four tracks produced by different beatsmiths like Finito, Steph Keyzz, Wyclef Jean, Dera, and K.O. There is also an into by Njeri and Maddison produced by Lelo.
It can be recalled that Wyclef Jean recently asked fans to help him track down Sean Tizzle.
Kindly tell us if you are excited about getting an EP from Sean Tizzle.

Get More Updates  from CLASSICBEAT RADIO via Twitter , Facebook and Instagram LISTEN TO LIVE RADIO   Advertisements